The Millom and Haverigg Directory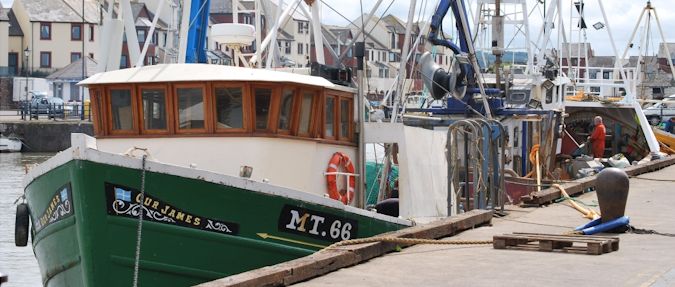 Tony Huddleston Duddon Cleaning

Carpet & Upholstery Cleaning
Tile and Grout, Stone, Vinyl, Clean & Seal
Free Quotes and AdviceFriendly, Reliable Service

Tel: 01229 770973 or Mob: 07862728544

AN ONLINE ADVERT LIKE ABOVE IS £45+VAT

Welcome to the online Millom Directory published by A2A Advertising. A2A publish a local directory that is delivered door to door in this area annually, welcome to the online version.

If you would like to advertise, online or in print please call 015395 64486.

Millom

Millom and Haverigg are set in the quiet area of the the Furness Peninsula, with plenty to offer the visitor and some of the most important archaeological and historical attractions in Cumbria.




SCOOP VALUE
Good food need not cost the EARTH
For Freezer Groceries, Household Products,
Toiletries, Dairy Products, Groceries, Bread, Crisps & Snacks, Confectionery, Ice Cream, Loose Food, Medication Products, Pet Supplies, Hot & Cold Refreshments.
ALSO SCOOP ON WHEELS - Mobile Shop
TELEPHONE ORDERS TAKEN
FREE LOCAL DELIVERY
01229 770062 or 07754894640
71/73 Wellington Street, Millom
Mon-Fri 8am-7pm Sat 9am-5pm Sun 10am-4pm
www.scoopvalue.co.uk

AN ONLINE ADVERT LIKE ABOVE IS £80+VAT

Millom is a town which wears its past on its sleeve, not glamorous but rich in down to earth hospitality and warmth. Accommodation is plentiful and sensibly priced in and around the town with the safe beaches of Haverigg and Silecroft a short drive away.

Millom has recently had a statue commemorating the town's iron industry placed in the town. The statue of 'The Scutcher', is by Colin Telfer of Maryport.

Haverigg is a small coastal resort in a lovely setting with the sea on one side, and on the other, the easily accessible fell of Black Combe. The River Lazy runs through Haverigg and out into the extensive sandy beach which is a safe beach where children can play in comfort, is ideal for kite flying, walking the dog, horse riding, or just relaxing.

Haverigg is one of the quieter locations in the Lake District well suited to bird-watchers, cyclists and walkers. Incidentally, the walk along a level path from Millom to Haverigg passing through Hodbarrow RSPB reserve is well recommended especially on a warm Autumn day when there may be a few blackberries left to pick.

In 2003, the 7 tonne sculpture 'Escape to Light' by the world famous sculptress Josefina de Vasconcellos was installed near to the Haverigg Inshore Rescue station. It is dedicated to all Inshore Rescue Teams in the UK.

Text from www.wordsworthcountry.co.uk

A2A

A2A Internet provides web design, domain name registration, web hosting services and ecommerce. A2A specialises in content management websites and has published nearly four hundred web sites using a system that allows the client to update pages themselves and for their websites to have as many pages as they require.


A2A is a small business based in Milnthorpe, Cumbria, and we have clients nationally, and our clients stay with us for years - because we give advice based on experience, we are established, and our prices are fair.

To have your own advert on the Millom directory online contact Andrew or Becci on 015395 64486.